Upcoming Artists 
The Special Consensus – Saturday January 20, 2018 at 8:00pm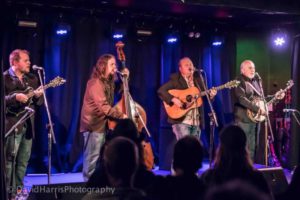 Special Consensus is a superb bluegrass outfit in a classic vein but with more than enough modern sensibilities to attract every ear in this now pleasantly fractionating genre. The vocals are spotless, the playing as shiny as a newly minted penny, and music like this is the reason people come to love bluegrass… Special Consensus approaches this hallowed American musical form with boundless energy and an aesthetic reverence that tickles the ribs, tugs at the heart, and puts a restless two-step in boots and bare feet…
Formed in the Chicago area in 1975, The Special Consensus is a four-person acoustic bluegrass band with a repertoire that features traditional bluegrass standards, original compositions by band members and professional songwriters, and songs from other musical genres performed in the bluegrass format. The band has released 18 recordings and has appeared on numerous National Public Radio programs and cable television shows, including The Nashville Network and the Grand Ole Opry at the historic Ryman Auditorium in Nashville, Tennessee. International tours have brought the band to Australia, Canada, Europe, South America, Ireland and the United Kingdom. The Special C has appeared in concert with many symphony orchestras nationwide and has brought an informative in-school presentation to schools nationally and internationally since 1984.
"Yes, Special Consensus may be Chicago's very own veteran bluegrass band, but talent like this is the property of the world" – DAVID ROYKO; CHICAGO TRIBUNE
"Special Consensus exceeded our expectations as artists-in-residence. Your Traditional American Music program for the schools was well conceived and masterfully performed. Your community outreach mini-concerts were great fun and resulted in promoting ticket sales to the capstone concert. You earned the well-deserved standing ovation you received during the capstone concert" – ROCHESTER CIVIC MUSIC; ROCHESTER, MN
Laura Gibson – Saturday February 17, 2018 at 8:00pm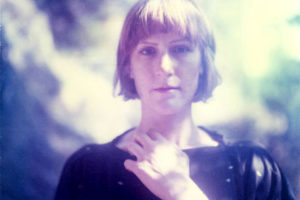 Empire Builder – Laura Gibson's second record for Barsuk/City Slang, and fourth LP, is named for the Amtrak route Laura took while moving from Portland, Oregon to New York City in the summer of 2014, after deciding to enter graduate school, to move away from a supportive community, a close-knit family and her long-time boyfriend. Out of her comfort zone, she found even more of a challenge than she'd envisioned. Immediately upon arrival, she broke her foot and barely left her 5th floor apartment for the first two months. Then, on March 26th, 2015, her East Village building burned to the ground in a horrific gas explosion which killed two people and left many homeless.
Gibson escaped from her apartment unharmed, but lost everything: all identification, eyeglasses, musical instruments, years of notebooks and every word she had written in response to her move. She spent the next few months rebuilding her life, bouncing between friends' couches and guest rooms, finishing her second semester, and all the while rewriting the lyrics she'd lost. A financial recovery was made possible with help and support from hundreds of friends, fans and strangers. It's no surprise that Empire Builder stands as her most personal record to date.
But while the making of the album was cathartic, it's not just an auto-biographical mirror-gazing exercise. Through her fiction studies in grad school, Gibson has found her legs as a storyteller and these songs hit hard, separate from their backstory: it's a huge leap forward for Gibson as a songwriter, composer and producer. Equally raw and focused, Empire Builder captures a life blown open, an individual mid-transformation. Gibson gathered a stellar band of old friends to complement her songs: guitarist/bassist Dave Depper (Death Cab for Cutie, Menomena), drummer/percussionist Dan Hunt (Neko Case) and composer/violinist Peter Broderick. Other contributors include Nate Query of the Decemberists and vocalist Alela Diane. Gibson co-produced the record with John Askew (The Dodos, Neko Case), spending her school breaks in his home studio and in Broderick's studio on the Oregon Coast.
"Within her fiction studies in grad school, Gibson is finding her legs as a storyteller. Amidst trauma, loss and recovery, she rediscovered songwriting as a means of understanding her own life and choices. Empire Builder grapples with independence, womanhood, solitude, connection and aloneness. If Gibson has a thesis, it's perhaps within the final words of the title track: "Hurry up and lose me / Hurry up and find me again." With clear-eyed honesty, urgency and warmth, Empire Builder succeeds in capturing the moment between loss and rediscovery." – CITY SLANG
www.LauraGibsonMusic.com
Videos
Molly's Revenge – Saturday March 10, 2018 at 8:00pm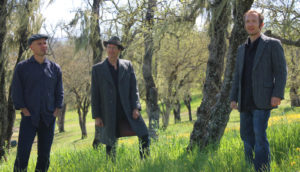 Molly's Revenge is a dynamic, acoustic Celtic band known for its unique and infectious enthusiasm. The classic combination of bagpipes, whistle, and fiddle, with a backdrop of guitar, mandola, and bodhran guarantees an enjoyable experience for all fans of Scottish and Irish music. Molly's Revenge has performed at many of the top folk festivals and performing arts events in the USA, and prestigious events in Scotland, Australia and China. Their arrangements of traditional Celtic jigs and reels bring these dance tunes up to date with a driving, hard-edged accent that always leaves audiences shouting for more.
"Revered in California as one of its most energetic, exciting and innovative bands." –Shay Black, of the legendary Black family.
"They bring to the music a vital and joyous creativity that excites even the hardest of hearts." –John Doyle, founding member of Solas.
"The instruments are traditional… but the wild passion they exhibit is thoroughly modern." –Metro Santa Cruz (CA).
"There is an engaging freshness and yet an impressive maturity in their playing." –Mick Moloney, National Heritage Award recipient.
An Evening with Kathryn Claire – Saturday April 14, 2018 at 8:00pm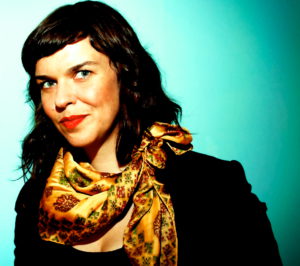 Featuring Allen Hunter (bass) Don Henson (piano/percussion) Sid Dilson (violin).
Kathryn Claire has spent years cultivating her own style and approach to music as a violinist, guitar player, singer, and songwriter. Strong fundamentals from her classical and traditional music background combined with improvisation has made her a favorite at venues, festivals and institutions around the world. She has toured and performed extensively in the US, Japan, India, Holland, Belgium and France.
In her latest album "Bones Will Last," musician and composer Kathryn Claire has created a unique collection of songs and instrumental compositions. With her violin and voice at the forefront, Kathryn is supported by Zak Borden on mandolin, Allen Hunter on upright bass, and Don Henson on piano.
"Bones Will Last" is a hopeful and heartbreaking album, exploring deeply both personal and universal themes of loss, love and transformation. Kathryn Claire skillfully weaves together stories and melodies rooted in her classical and traditional musical background. Her honest and poetic writing and her unique voice move seamlessly across genres creating an aesthetic which is original and diverse. The ten tracks on "Bones Will Last" draw from her extensive international travel over the past 10 years, and synthesize her personal and musical history.
"Claire's deep vocals combine with exquisite layered orchestrations. These dark, provocative, thoughtful songs engage the listener and elicit deep emotions."
-Amy Steele, ENTERTAINMENT REALM
"They bring to the music a vital and joyous creativity that excites even the hardest of hearts." -John Doyle, founding member of Solas.
"The instrumentals play just as profoundly, perhaps more effectively, as if stepping lightly around the graves of the forgotten and the missed."
-Carol Banks Weber, MEDIUM
"Claire's song's and instrumental arrangements, blessed with a fine back-up band, flow into one another in a highly emotional way, the instrumentals containing a dark beauty about them, while the songs burst into melodic gusto, the two continually born of one another."
-Dinah Urell, HIPFISH MONTHLY
www.KathrynClaireMusic.com
Videos
The Quitters – Saturday May 12, 2018 at 8:00pm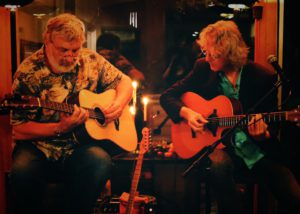 A guitar duo of right-side up finger picking (Stevie Coyle) and upside down flat picking (Glenn Houston). The Quitters deliver a performance spiced with humor and serendipity.
Glenn Houston (nee Pomianek) has been voted Best Guitarist by the Northern California Bluegrass Society, is a past judge of the National Flatpicking Guitar Championship Competition in Winfield, Kansas, and was the founding lead guitarist of the Waybacks, co-founder and long-time lead guitarist for Bammie (Bay Area Music Award) winners Hearts on Fire, and co-founder and long-time lead guitarist for the powerhouse Americana quintet Houston Jones.
Originally from New Jersey, Glenn's guitarist influences range from Albert King and Michael Bloomfield to Doc Watson and James Burton. These influences show in his well-balanced mastery of both acoustic and electric guitar.
Over the years, Glenn has shared billing with such luminaries as Emmylou Harris, Merle Haggard, the Tubes, the David Grisman Quintet, the Nitty Gritty Dirt Band, Bela Fleck, Tim O'Brien, Hank Williams Jr., Steve Earle, John Hartford, Earl Scruggs, Doc and Merle Watson, Willie Nelson, Waylon Jennings and Delbert McClinton. Glenn has been the lead guitarist for country great Johnny Paycheck, and has performed and recorded with Grammy winner Ramblin' Jack Elliott. With his strong background in electric blues, Glenn has performed with blues legends Mark Naftalin (Paul Butterfield Blues band) and Nick Gravenites (Electric Flag) in tribute to Mark and Nick's late band mate, blues great Michael Bloomfield.
Glenn's classical music background includes choral vocal performances with the Los Angeles Philharmonic (Zubin Mehta conducting, Beethoven's Ninth Symphony, at Carnegie Hall and the United Nations General Assembly [the U.N.'s 25th anniversary celebration]), and the Boston Symphony (Erich Leinsdorf conducting, Brahms' Requiem, at Carnegie Hall).
Stevie Coyle (late of the whiz-bang string band The Waybacks) is one lucky bum. His dad ran a radio station in southern California and brought home all the promo LPs that didn't fit the Spanish-language format. The Ventures' Guitar Freakout and Alvin & The Chipmunks Play The Beatles' Hits both came home on a single fateful day.
It didn't hurt, either, that string-meister David Lindley played in a bluegrass band that rehearsed right next door and gave Stevie his very first lessons, or that his dear Granny was a pianist in the heyday of vaudeville, or that his sainted mother was a whiz in mandolin orchestras of the 1930s. Not even several years of playing Folk Masses on Sundays could quash his musical spirit.
After securing degrees in Theatre and Theology at Santa Clara University he hit the road for 3 years with The Royal Lichtenstein Circus. Once back home, he signed on as actor / stage manager for San Jose Rep. He announced killer whale shows. His best friend was an elephant.
He and pal Roy Zimmerman have worked closely in several collaborations over the years, including folk tribute / parody band The Foremen and comedy duo The Reagan Bros. The boys were regulars at The Comedy Strore and The Improv. Stevie appeared on Cheers, in many television commercials and had a recurring role on The Young And The Restless.
Hey, wake up!! We're almost done.
Safely back in the Bay Area, he continued his acting career, doing commercials, voiceovers and films, and played in the folk duo The Frontmen. He co-founded The Waybacks in 1999 and fronted that band through 2007. They released 4 albums in that time, played major festivals like Merlefest, Grey Fox, Floydfest and Hardly Strictly Bluegrass, toured Australia and collaborated with Lloyd Maines, Michelle Shocked and Bob Weir of The Grateful Dead.
Stevie's gone feral and solo now. He's also released his first solo CD, Ten-In-One, produced by guitar guru Walter Strauss.
"Stevie Coyle and Glenn Houston make up the dynamic guitar duo, The Quitters. Having each quit some of the best bands in the business, both are late founding members of The Waybacks and each have performed at Strawberry in other configurations. Stevie Coyle has a long and illustrious career as an entertainer that began well before birth and Glenn Houston's well decorated history in music is best known to berry heads for his founding role of powerhouse Americana quintet, Houston Jones. As individuals, both are renowned players in music circles. Now they have joined forces, to the delight of California audiences, to become a right-handed, right-side up fingerpicking and left-handed upside down flatpicking twosome. Mostly acoustic. Some electric. Much serendipity." – Strawberry Music Festival
Johnny B Connolly and Casey Neil – Saturday June 30, 2018 at 8:00pm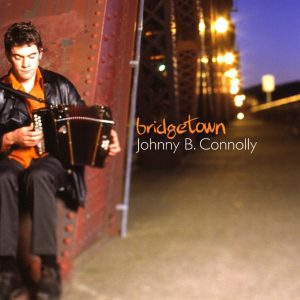 Although still in his twenties, Johnny B. Connolly has already generated a reputation as an exciting and accomplished button accordionist. Johnny's talents have paved the way across continents and provided him opportunities to perform or record with many internationally renowned artists including Kevin Burke, the Chieftains, Anam, Martin Hayes and Altan. His debut album Bridgetown (Green Linnet) was called "the most exciting solo debut from an Irish artist in years" by The Irish Herald — "a must-have CD for all true lovers of Irish box playing."
Singer Casey Neill's bona fides range from indie-rock to Celtic music: He's collaborated in various ways with Solas, The Minus 5, Black Prairie and The Decemberists, among others.
In the late '90s, Neill was featured on a Pete Seeger tribute album alongside Bruce Springsteen, Billy Bragg and Bonnie Raitt. Neill's full-time band, the Portland, Oregon-based Norway Rats, features some of the city's most sought-after and respected musicians. But for his Mountain Stage debut, he plays two solo songs and another pair backed by the Mountain Stage Band. His latest album is titled All You Pretty Vandals.
"This is the most exciting solo debut album from an Irish artist in years…a must-have CD for all true lovers of Irish box playing." – The Irish Herald
"Bridgetown features the sounds of Johnny B. Connolly's accordion: lilting, somber, joyful, poignant. Though only 26, the Dublin-born Connolly has a masterly control over his instrument, conveying a range of emotions in 10 jigs, reels and songs." – The Irish Echo
"Johnny B. Connolly is among the best young players. Bridgetown is a delightful splash of jigs, reels, a slow air and even a whimsical, Paris-flavored musette." – Goldmine
Flamenco Pacifico – Saturday October 13, 2018 at 8:00pm

Based in the majestic state of Oregon, Flamenco Pacifico is a dynamic, professional performance group dedicated to bringing the art of flamenco music and dance to audiences in the Pacific Northwest and beyond. Led by virtuoso flamenco guitarist and composer, Berto Boyd, the group's guitar-driven performances feature original modern flamenco compositions rooted in the time-honored forms of traditional flamenco. With inspired dancing by Elena Villa and the passionate vocals and guitar artistry of guitarist/singer Grant Ruiz, Flamenco Pacifico takes audiences on an unforgettable journey into the fascinating world of flamenco.
Flamenco is a living culture, steeped in history, with many roots and branches. Flamenco Pacifico seeks to present flamenco as a cultural event and an art form that invites creative innovation. The group offers educational lectures and demos that involve the audience and place flamenco in its compelling historical and cultural context, lending deeper meaning to the performances they share with the public.
True to the spirit of flamenco, Flamenco Pacifico's name reflects both geographical place and the idea that flamenco is expansive and inclusive enough to absorb the personal experiences and backgrounds of anyone who wants to participate in the art form. With collective musical influences as diverse as Brazilian, jazz, Western classical, and Middle Eastern, Flamenco Pacifico offers their unique version of modern flamenco with a world orientation.
What also sets this group apart artistically is that their music is based around melodic themes–both in Berto Boyd's original compositions and in the group's arrangements of traditional pieces. These thematic elements function as landmarks on the listener's journey through a musical landscape that can be haunting and deeply moving, due in no small part to the spine-tingling duende, or trance-like spirit unleashed by the music. The festive strains of many of Boyd's lighter, or chico, compositions also assure that even after the last chords of the guitar have faded, audiences will walk away from the performance with an infectious melody in their ears.
Flamenco Pacifico has performed in a variety of venues–from intimate house concerts to major festivals such as The Britt Festival (Jacksonville, OR), Party on the Plaza (Hult Center-Eugene, OR), The Oregon Shakespeare Festival's popular Green Show (Ashland, OR), and the Oregon Country Fair. They are available for public and private events, festivals and educational lectures and demonstrations.
www.FlamencoPacifico.com
Videos