Upcoming Artists
Kathryn Claire and Friends – Saturday April 13, 2019 at 8:00pm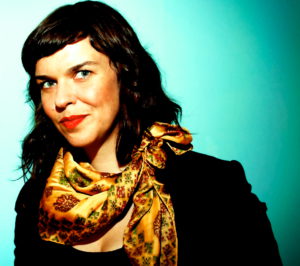 Featuring Don Henson (piano/percussion) Sid Dilson (violin).
Kathryn Claire has spent years cultivating her own style and approach to music as a violinist, guitar player, singer, and songwriter. Strong fundamentals from her classical and traditional music background combined with improvisation has made her a favorite at venues, festivals and institutions around the world. She has toured and performed extensively in the US, Japan, India, Holland, Belgium and France.
In her latest album "Bones Will Last," musician and composer Kathryn Claire has created a unique collection of songs and instrumental compositions. With her violin and voice at the forefront, Kathryn is supported by Zak Borden on mandolin, Allen Hunter on upright bass, and Don Henson on piano.
"Bones Will Last" is a hopeful and heartbreaking album, exploring deeply both personal and universal themes of loss, love and transformation. Kathryn Claire skillfully weaves together stories and melodies rooted in her classical and traditional musical background. Her honest and poetic writing and her unique voice move seamlessly across genres creating an aesthetic which is original and diverse. The ten tracks on "Bones Will Last" draw from her extensive international travel over the past 10 years, and synthesize her personal and musical history.
"Claire's deep vocals combine with exquisite layered orchestrations. These dark, provocative, thoughtful songs engage the listener and elicit deep emotions."
-Amy Steele, ENTERTAINMENT REALM
"They bring to the music a vital and joyous creativity that excites even the hardest of hearts." -John Doyle, founding member of Solas.
"The instrumentals play just as profoundly, perhaps more effectively, as if stepping lightly around the graves of the forgotten and the missed."
-Carol Banks Weber, MEDIUM
"Claire's song's and instrumental arrangements, blessed with a fine back-up band, flow into one another in a highly emotional way, the instrumentals containing a dark beauty about them, while the songs burst into melodic gusto, the two continually born of one another."
-Dinah Urell, HIPFISH MONTHLY
www.KathrynClaireMusic.com
Videos
Chris Jacome Flamenco – Saturday May 11, 2019 at 8:00pm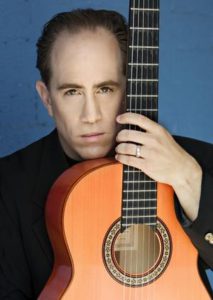 Chris B. Jácome is the artistic director and creator, Jácome Flamenco, Chris writes the music and lyrics for all of the touring company's productions and has toured extensively throughout the US and beyond.
In November of 2015, Chris' first feature film score "Just the Vampire Hunter" was released and is receiving RAVE REVIEWS!
Chris' music has received critical acclaim from the beginning of his career. From Chris' debut CD, Motivación, the title track "Motivación" finished in the Top 10 in the John Lennon Songwriting Contest World Music Category. Since his first CD's debut Chris has written and recorded three other original flamenco albums: Pa'lante, Flamenco and LEVANTO. LEVANTO features the music, lyrics and even the footwork from the flamenco spectacular by flamenco dance company, CALO FLAMENCO. TWO of Chris' original songs from LEVANTO, "Ritmo-Canix" and "Sin Ti" won the Grand Prize in the John Lennon Songwriting Contest!
"LEVANTO is fabulous flamenco that can stand alongside any created in Spain or by those inspired beyond its borders." — World Music Central.
www.ChrisBurtonJacome.com
Music
Greg Blake Band – Saturday June 29, 2019 at 8:00pm
You'll hear it in his voice immediately … the original strain of Appalachian mountain music that lies at the heart of all great modern bluegrass and country. Greg Blake grew up in the mountains of southwest West Virginia, and when he sings, you can hear a voice that connects to the great old generations of mountain singers, invested with a rich twang and rumbling drawl, and the kind of eerily powerful high tenor cry that first inspired the 'high, lonesome sound.'
These days he's traded the low, rolling mountains of his West Virginia homeland for the sky-scraping peaks of Colorado, and he's moved his lifelong calling as a minister to the full-time bluegrass music scene, but he still keeps his faith close and his family closer. On songs like "Dreaming of a Little Cabin" or "Turn Your Heart Toward Home", you can hear the gentle guidance of a pastor and a devout family man reflecting on the good path. While bluegrass gospel may be one of Greg Blake's signature talents, he's certainly not averse to a little rough-and-tumble country singing, and his new album features a blazing bluegrass version of Johnny Cash's "Hey Porter" that shows off Blake's razor-sharp and lightning-fast guitar picking abilities. Drawing from a wide variety of song sources, from Cash to 80s country (Joe Diffie), to Canadian folk (Ian Tyson), to the original source himself, Big Mon, Greg Blake has a far ranging set of influences but a powerful Appalachian base to his music that resets these vocal gems in new ways.
Now after touring North America and raising a family, he's poised to come into his own as one of the true Appalachian stars of modern bluegrass. This debut solo album, Songs of Heart and Home, measures Greg Blake spreading his wings as a vocalist and bandleader, crafting genre crossing music and following in the footsteps of his idol, Mac Wiseman, to make music that appeals to Bluegrass, Folk, Country, and Gospel fans alike.
"[Songs of Heart & Home] is a well conceived, nicely executed release with top-flight songs and excellent vocals and instrumental work. Highly recommended." – Bluegrass Unlimited, March '16