Newsletter 
The Pistol River Concert Association is pleased to announce the appearance of Sally Barris at 8:00 pm, Saturday May 14 at the Pistol River Friendship Hall.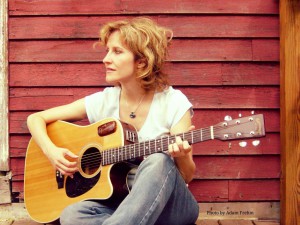 Sally Barris is an A-list Nashville songwriter who has had songs covered by such top-level artists as Kathy Mattea, Martina McBride, and Lee Ann Womack. Her song "Let The Wind Chase You", recorded by Trisha Yearwood and Keith Urban, received a Grammy nomination for vocal collaboration in 2009.
While her writing credits mightily impress, fans and peers are most captivated by her bright spirit and expressive mountain soprano. Dirty Linen says "Barris knows how to write lyrics that are as forthright as a stream of clear water and how to support them with melodies that share that quality".
When Sally is not touring solo, she is known as "Sister Waymore" in the power trio; The Waymores with Tom Kimmel and Don Henry.
In the last 3 years, the Minnesota native has performed Mountain Stage, New Bedford Summer Fest, The Wildflower Festival and The Kerrville Folk Festival. Sally is currently touring with her new cd "Wilder Girl".
Tickets are $15.00 and available at Wright's Custom Framing in Brookings and at Gold Beach Books in Gold Beach.  Tickets may also be reserved by calling 541-247-2848 or here.