Upcoming Artists
The Special Consensus – Saturday, February 22, 2020 at 8:00 pm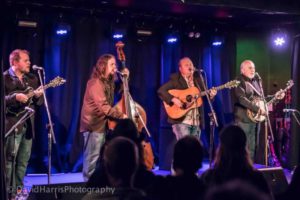 A BLUEGRASS LEGACY
Special Consensus is a superb bluegrass outfit in a classic vein but with more than enough modern sensibilities to attract every ear in this now pleasantly fractionating genre. The vocals are spotless, the playing as shiny as a newly minted penny, and music like this is the reason people come to love bluegrass… Special Consensus approaches this hallowed American musical form with boundless energy and an aesthetic reverence that tickles the ribs, tugs at the heart, and puts a restless two-step in boots and bare feet…
Formed in the Chicago area in 1975, The Special Consensus is a four-person acoustic bluegrass band with a repertoire that features traditional bluegrass standards, original compositions by band members and professional songwriters, and songs from other musical genres performed in the bluegrass format. The band has released 18 recordings and has appeared on numerous National Public Radio programs and cable television shows, including The Nashville Network and the Grand Ole Opry at the historic Ryman Auditorium in Nashville, Tennessee. International tours have brought the band to Australia, Canada, Europe, South America, Ireland and the United Kingdom. The Special C has appeared in concert with many symphony orchestras nationwide and has brought an informative in-school presentation to schools nationally and internationally since 1984.
"Yes, Special Consensus may be Chicago's very own veteran bluegrass band, but talent like this is the property of the world"

DAVID ROYKO; CHICAGO TRIBUNE
"Special Consensus exceeded our expectations as artists-in-residence. Your Traditional American Music program for the schools was well conceived and masterfully performed. Your community outreach mini-concerts were great fun and resulted in promoting ticket sales to the capstone concert. You earned the well-deserved standing ovation you received during the capstone concert"

ROCHESTER CIVIC MUSIC; ROCHESTER, MN
Molly's Revenge –
Saturday, March 21, 2020 at 8:00 pm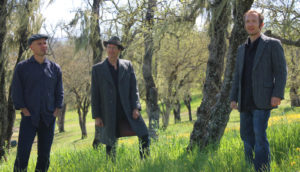 Molly's Revenge is a dynamic, acoustic Celtic band known for its unique and infectious enthusiasm. The classic combination of bagpipes, whistle, and fiddle, with a backdrop of guitar, mandola, and bodhran guarantees an enjoyable experience for all fans of Scottish and Irish music. Molly's Revenge has performed at many of the top folk festivals and performing arts events in the USA, and prestigious events in Scotland, Australia and China. Their arrangements of traditional Celtic jigs and reels bring these dance tunes up to date with a driving, hard-edged accent that always leaves audiences shouting for more.
"Revered in California as one of its most energetic, exciting and innovative bands."

Shay Black, of the legendary Black family
"They bring to the music a vital and joyous creativity that excites even the hardest of hearts."

John Doyle, founding member of Solas
"The instruments are traditional… but the wild passion they exhibit is thoroughly modern."

Metro Santa Cruz (CA)
"There is an engaging freshness and yet an impressive maturity in their playing."

Mick Moloney, National Heritage Award recipient
Robbie Fulks –
Saturday, September 26, 2020 at 8:00 pm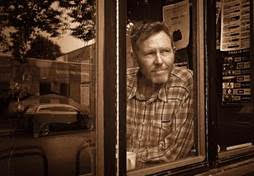 Singer-songwriter whose style melds bluegrass with a tinge of alt-country. Last release Upland Stories was nominated for two Grammys Festival appearances include Hardly Strictly, Merlefest, Rockygrass, and more.
"One of the most observant and wry songwriters of the past two decades"

Rolling Stone