An Evening with Kathryn Claire – Saturday April 14, 2018 at 8:00pm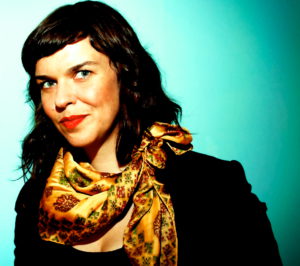 Featuring Allen Hunter (bass) Don Henson (piano/percussion) Sid Dilson (violin).
Kathryn Claire has spent years cultivating her own style and approach to music as a violinist, guitar player, singer, and songwriter. Strong fundamentals from her classical and traditional music background combined with improvisation has made her a favorite at venues, festivals and institutions around the world. She has toured and performed extensively in the US, Japan, India, Holland, Belgium and France.
In her latest album "Bones Will Last," musician and composer Kathryn Claire has created a unique collection of songs and instrumental compositions. With her violin and voice at the forefront, Kathryn is supported by Zak Borden on mandolin, Allen Hunter on upright bass, and Don Henson on piano.
"Bones Will Last" is a hopeful and heartbreaking album, exploring deeply both personal and universal themes of loss, love and transformation. Kathryn Claire skillfully weaves together stories and melodies rooted in her classical and traditional musical background. Her honest and poetic writing and her unique voice move seamlessly across genres creating an aesthetic which is original and diverse. The ten tracks on "Bones Will Last" draw from her extensive international travel over the past 10 years, and synthesize her personal and musical history.
"Claire's deep vocals combine with exquisite layered orchestrations. These dark, provocative, thoughtful songs engage the listener and elicit deep emotions."
-Amy Steele, ENTERTAINMENT REALM
"They bring to the music a vital and joyous creativity that excites even the hardest of hearts." -John Doyle, founding member of Solas.
"The instrumentals play just as profoundly, perhaps more effectively, as if stepping lightly around the graves of the forgotten and the missed."
-Carol Banks Weber, MEDIUM
"Claire's song's and instrumental arrangements, blessed with a fine back-up band, flow into one another in a highly emotional way, the instrumentals containing a dark beauty about them, while the songs burst into melodic gusto, the two continually born of one another."
-Dinah Urell, HIPFISH MONTHLY