The Lowest Pair –
Saturday, April 8, 2023 at 7:30 pm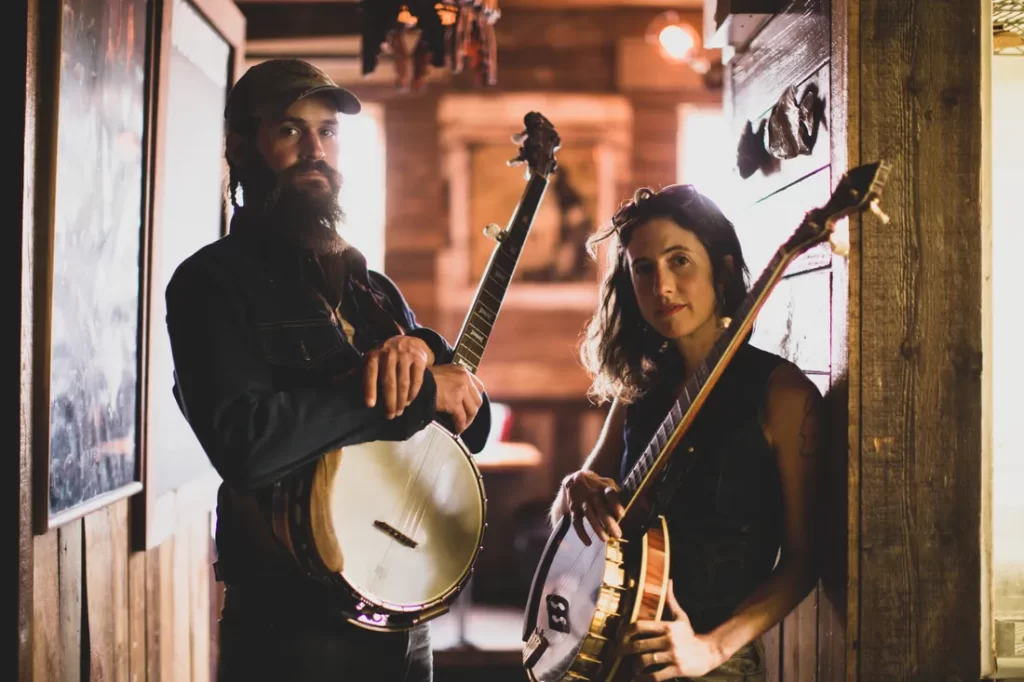 Kendl Winter and Palmer T. Lee are two kindred spirits who first met on the banks of the Mississippi while touring the Midwest festival circuit.
Now, as The Lowest Pair, they have recorded and released five albums together, relentlessly toured North America, and ventured to the UK twice, playing over 500 live shows over the past five years.
After each releasing solo albums via Conor Oberst's Team Love Records in 2018, Winter and Lee began working on The Lowest Pair's forthcoming 10-song set, The Perfect Plan. As a songwriting team, the duo tends to see artistic sparks all around them — in poems, people, ideas, and experiences – and throughout the process of writing these new songs, they felt the need to push their creative limits. Clawhammer banjo and acoustic guitar still hold the heart of The Lowest Pair, but the fleshed-out sound of The Perfect Plan leans gently into Winter's punk past, as well as the sonic playground of her mind, to set the band down a new path on their musical journey.
"The Perfect Plan is masterfully crafted"

American Songwriter