The Special Consensus –
Wednesday, May 3, 2023 at 6:00 pm at the Curry Public Library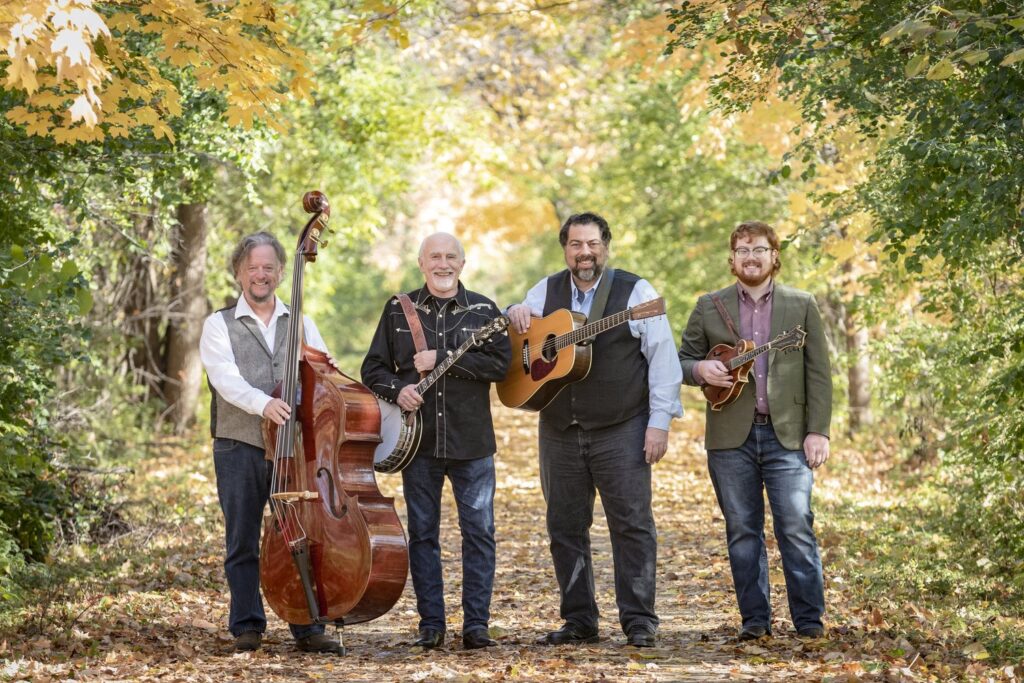 The Special Consensus is a bluegrass band that has achieved a contemporary sound in their four decades of performing, making their music a modern classic. The band is led by Greg Cahill (banjo player and recipient of the prestigious Distinguished Achievement Award from the International Bluegrass Music Association (IBMA) and inducted into the Society for the Preservation of Bluegrass Music in America Hall of Greats) and includes Dan Eubanks (bass), Greg Blake (guitar) and Michael Prewitt (mandolin). Special Consensus has received six awards from the IBMA and two Grammy nominations. They are four talented vocalists and instrumentalists who follow their creative desires without straying too far from their bluegrass roots. The 19th band recording, Rivers and Roads (Compass Records, 2018), was nominated for the 2018 Best Bluegrass Album GRAMMY award and received 2018 IBMA awards for Album of the Year and Instrumental Recorded Performance of the Year (for the tune "Squirrel Hunters"). Chicago Barn Dance, released by Compass Records in 2020, is the 20th Special C recording that celebrates both the 45th band anniversary and the long-standing connection of country and bluegrass music with Chicago from the time of the WLS "National Barn Dance" that was a precursor to the Grand Ole Opry. The songs on this recording relate to Chicago and/or are written by artists who once lived in Chicago. The title song "Chicago Barn Dance" received the 2020 IBMA Song of the Year Award.
"Credit producer Alison Brown for inventive arrangements that showcase each band member, and such guests as singer-songwriter Robbie Fulks and fiddler Michael Cleveland also contribute, sounding happy to join the dance."

THE ASSOCIATED PRESS

"It's a lively number that should find a welcome reception from bluegrass radio."

BlueGrass Today